Lidia Gullon Corral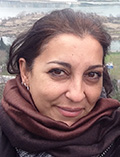 Lidia Gullon is a mine engineer, acting as responsible of the metallurgical laboratory of the Gomez Pardo Foundation during the last six years and also as project manager. She is involved in the development of several research and innovation projects, including some educative ones. She has more than 17 years' experience working within multidisciplinary engineering and production teams at several mining companies, has worked in several mining processing plants and also has experience in high school education and operational training. She has successful developed several proposals of EITRM projects eventually approved, including the Briefcase projects ones, and currently leads the 3DBriefcase project.
Veronika Sochorova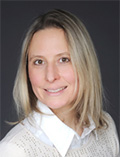 Veronika Sochorova is the long-standing Communication Manager of Euromines, with industrial experience in corporate communication in a large multinational company. She is involved in the development of communication, marketing strategies and the organisation of conferences, seminars and workshops. In her work, she closely co-operates on join-projects with the European Commission, European Economic and Social Committee (EESC), and other European as well as international associations. She has more than 20 years of experience in communication activities related to the mineral raw materials industry on the national, European and international level. One of her recent projects is the Euromines Awareness Campaign "Before it's yours, we mine it".
Manuel Regueiro y González-Barros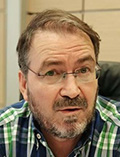 Professor Manuel Regueiro holds a BSc Geology from the Complutense University of Madrid (1979). For the last 20 years, he has worked as a specialist on industrial minerals. Since 2005, he has been the Chief of External Affairs of the Geological Survey of Spain (IGME) and an Associate Professor of the Department of Crystallography and Mineralogy at the School of Geology of the Complutense University of Madrid. As a researcher, he has participated in over 30 research projects, serving as principal researcher for 6. He is an active member of a number of scientific societies, served two mandates as President of the European Federation of Geologists, is currently President of the Spanish Association of Professional Geologists (ICOG), and is a founding member and former Secretary of the NGO "World Geologists".
Alicia González Rodríguez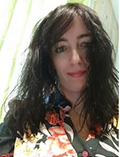 Alicia González Rodríguez is an award-winning public communication expert and journalist with more than 15 years of experience in public and private companies and NGOs. Since 2017, she has worked as a journalist in the External Relations and Communication Area of IGME, also participating internationally. She has a degree in journalism from the University of Complutense (Madrid), with a Master's Degree in radio communication (1995), and between her training, she took a Specialisation course in public communications. She has worked in the Secretary of State of the Ministry of Labour for the magazine Activa, in the Press Office of the Torrejón de Ardoz City Council and in the Dance Portal of the INAEM (2012), belonging to the Ministry of Culture and in the FPFE, as head of communication in 2004.
Mariaelena Murphy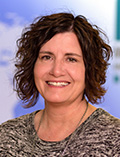 Mariaelena Murphy is the Education Portfolio Manager at the Resources Innovation Center, Montanuniversität Leoben. She holds a Master degree in Business Ethics and Social Responsibility. She worked as a Senior Lecturer at the Hanze University of Applied Sciences for 17 years specialising in the Management discipline, also with a focus on cultural competences through the creation and involvement in learning-labs. Alongside this, she was actively involved in cross border projects connecting education, business and communities. Currently, her focus is on (co)creating partnerships and projects that implement new teaching & learning pathways that promote a transdisciplinary approach in connecting research, education, business and society for the future of T-shaped raw material engineers.
Simone Schachner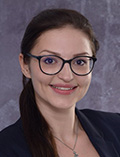 Simone Schachner works at the Resources Innovation Center, Montanuniversität Leoben as an Education Project Assistant. She is part of projects which connect the raw materials sector to the field of education. Simone studied Applied Geosciences at the Montanuniversität Leoben, where she obtained her bachelor degree in 2021. In her Master's degree programme, she focuses on Geomatics for Mineral Resources Management, an interdisciplinary field in cooperation with the University of Mining and Technology Freiberg. The main focus of Geomatics is on the regulation and control of the interplay between resource extraction and its environmental impact. Simone wants to combine her studies in Applied Geosciences, her work at RIC Leoben and her previous professional experience to contribute to a sustainable future in the extractive sector and to connect the raw materials sector to the field of education.
Petra Vrhovnik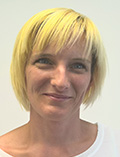 Petra Vrhovnik is a geologist with a doctorate degree in Environmental Sciences. During her doctoral studies she focused on metal mining and its hazardous effects on environment and human health. From 2009 until 2015, she was working at the University of Ljubljana, faculty of Natural Sciences and Engineering, giving lectures on environmental geology, medical geology and petrology. Since 2017, she has been a researcher at the Slovenian National Building and Civil Engineering Institute focusing on environmental pollution, raw materials, mining wastes and circular economy. She has a long-lasting experience in the coordination of national and international projects towards environmental sustainability, mining and circular economy.
Kim Mezga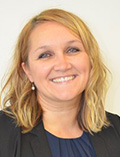 Kim Mezga is a geologist with a doctorate degree in Environmental Sciences. During her doctoral studies she focused on groundwater hydrogeochemistry and later worked on the groundwater dependent ecosystems and groundwater in agricultural areas. Since 2016, she has been working on European projects focusing on raw materials, mining, waste, secondary raw materials and circular economy. For more than 10 years she has been performing educational workshops with hands-on experiments for pupils/students in order to bring geology, mining and circular economy closer to them. Currently, she is the manager of the H2020 CINDERELA project which aims to develop a new Circular Economy Business Model (CEBM) for use of secondary raw materials in urban areas.
Miho Taka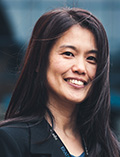 Miho Taka is Assistant Professor at the Centre for Trust, Peace and Social Relations (CTPSR), Coventry University. Miho has a BA in Education, MA in Third World Studies, Master of Public Administration, and PhD in International Relations and Sociology. She researches issues around natural resources, including human rights, armed conflicts, and corporate responsibility, especially in the extractive industries, as well as education and conflict. She has published several papers on conflict minerals and human rights issues. Miho currently teaches Peacebuilding as well as Environment, Conflict and Sustainability modules for MA Peace and Conflict Studies.
Claire Corbey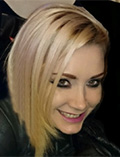 Claire Corbey is a Lecturer in Art and Design, Technical Instructor at Fab Lab Coventry and has been Lead Tutor of the Saturday Club at Coventry University since September 2019. Claire has a background in Fine Art, Illustration and Sculpture and has exhibited her work across Europe and in the US. In the last two years. Claire has worked and tutored in a multitude of disciplines such as digital technologies, fashion and jewellery with a particular interest in the circular economy and sustainability; she has also worked extensively with arts and community organisations to promote visual arts and digital media projects.
Iakovos Yakoumis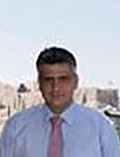 Mr Iakovos Yakoumis is M.Sc. Chemical Engineer. He obtained his M.Sc. degree in Chemical Engineering from the National Technical University of Athens on 1997. In the course of 2020, he will defend his PhD Thesis in the Chemical Engineering Department of the University of Bradford. He has published 19 research papers in international scientific journals. The citation index of these papers is more than 1500 (Google Scholar) and the h-index of his work is 11. He is the founder and the managing director of MONOLITHOS Catalysts and Recycling Ltd. In 2000, at the age of 26, he was honored for the Organisation of Greek Small and Medium Enterprises with the Panhellenic Award of the Best Young Businessman of the Year. He is the President of the Greek Association of Innovative SMEs (Innovation Greece). He has served as elected Vice-President of the city council of Naxos and Small Cyclades Municipality (2014).
Anastasia Moschovi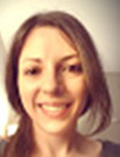 Dr Anastasia Moschovi is a Material Scientist. She obtained her PhD from the Chemical Engineering Department of Patras, Polytechnic School. During her studies, she focused on synthesis of electrolytes and their physicochemical characterisation. She has participated in national and international funded projects (ZEOCELL, ERC GRANT, H2-SMS-CAT) as post-doctoral researcher and in several national and international conferences. She is the author of eight scientific publications in international journals. She also has knowledge and experience on synthesis of biomimetic polymeric systems, such as hydrogels. During her professional career, she has also worked in the Research and Development Department of a Pharmaceutical company. She is the Head of the Research and Innovation Department of MONOLITHOS Catalysts & Recycling Ltd.
Ekaterini Polyzou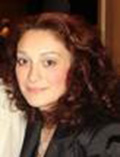 Mrs Ekaterini Polyzou, currently serving as Chief Operations Officer (COO) at MONOLITHOS, was born in 1974 in Nuerberg (Germany). She obtained her M.Sc. degree in Chemical Engineering from the National Technical University of Athens, Greece in 1998. Shortly after her graduation, she has published 3 research papers in international scientific journals. In 2000 alongside with Mr Yakoumis, she was also awarded with the Panhellenic Award of the Best Young Businesswoman of the Year, during the 2nd Exhibition-Convention-Awards of new entrepreneurships organized by the Hellenic Organization for Small and Medium Enterprises. Ekaterini has also served as Head of Research & Innovation of MONOLITHOS for the period 2012-2017 and since 2017, she has participated in the company's R&I projects as a Senior Project Manager.
Pierre Menger
Pierre Menger graduated with a Master in Environmental Sciences at the Fondation Universitaire Luxembourgeoise (Arlon, Belgium) and The University Louis Pasteur in Strasbourg (France). He has worked as a researcher and Project Manager in the Energy and Environmental Division of Tecnalia Research & Innovation since 2008. Pierre gathered international experience through collaboration in several EU projects. In recent years, he has been involved in several EU funded projects focused on issues such as circular economy and dealing with transition roadmaps towards sustainable use of raw materials.
Ainara García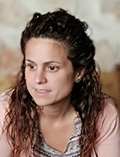 Ainara García is a researcher with over 10 years of experience. She is a Chemical Engineer from the University of Basque Country, with several trainings in waste and environmental management, Dangerous Goods by Road, LCA, etc. Ainara started her career in the companies ENVIROTEC and SITECMA doing environmental management and water engineering. Since 2007, at Tecnalia she has been working in collaborative projects with local SMEs related to eco-innovation and sustainability assessment. Also, she has participated in the management of a program from SPRI agency of the Basque Government focused on the competitive development of companies and as evaluator of innovation projects in this program.
Pablo Aguirrezabal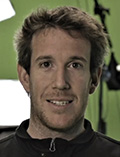 Pablo Aguirrezabalhas a degree in Computer Science from the University of Deusto Bilbao from 2008 and is a current PhD student at the University of Navarra (Camera pose estimation based on 3d model recognition with monocular images using a neural network). Currently and since 2011, he is a researcher in the ICT-ESI division of Tecnalia within the eServices area. He has developed different regional, state and European projects on Virtual Reality, Augmented Reality, Visual Computing, 3D, etc. In areas such as Industry 4.0, he has expertise in the transmission of historical/cultural heritage in playful and educational terms, indoor location, the development of serious games, etc. Thanks to his work, he has published in numerous national and international congresses. Before joining Tecnalia, he worked as a Researcher at DeustoTech, the research institute of the University of Deusto, creating mobile solutions for eHealth; and later as a technological consultant in innovation projects for Public Administrations. Since 2016, he has also served as a professor at ESIC Business & Marketing School University in courses related to Virtual and Augmented Reality applied to Industry 4.0 and digital business.
Ruben Otero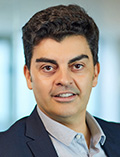 Ruben Otero has a Bachelor's degree in Business Administration from the University of the Basque Country (Spain). He has also completed a Master's degree in e-Business at the University of Deusto (Spain) and a Management and Technology expert degree at the Deusto Business School. He is the eServices Industry Unit Director, into ICT Division at Tecnalia Research & Innovation Foundation. eServices consists of 40 experts whose mission is the digital transformation of organisations through the incorporation of technologies related to advanced interaction (augmented reality and virtual reality) and portable architectures (Wearables, IoT ...). Mr Otero has over fifteen years of experience in the scientific and technological fields related to the digital transformation of companies as well as in advising governments and making competitiveness studies in the design and deployment of digital field tractor initiatives. He is also responsible for the design and development of technology assets that directly impact on improving the companies competitiveness and benefit the society as a whole.
Judit Gomez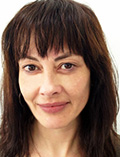 Judit Gómez Bengoa received an Image Sciences B.Sc. degree at the Complutense University of Madrid (Spain) in 1992. Also, in 2001 she received the Master in Virtual Reality from Deusto University in the Basque Country. Since she started working in 1992 in RTVE in Madrid, she has gone through several TV networks, performing tasks of production and direction. From 1996 to 2006 she worked in EITB (Basque television), taking charge of the development and coordination of various audio-visual TV productions. Since September 2006 she has worked in Tecnalia, taking care of the audio-visual and graphic material in such as projects as the attraction "Don´t Waste it" in the Epcot theme park (Disney World) for Disney Imagineering, the VAV project, the simulation and representation of the future works of the High-Speed Train in Valladolid (SPAIN) and the creation of the New TV Weather Channel "Eguraldia24" for the Euskaltel's Digital Platform (Spain). Currently she works as Project Manager in Tecnalia, specialising in Audiovisual, Image, and Immersive projects in the eServices area of the ICT Division.
Pilar Perez De Asis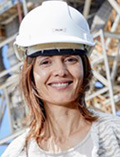 Pilar has a Degree in Mining Engineering from the University of León and a Master in Environmental Engineering from the Technical University of Madrid, as well as a Master in Business Administration from the Business School of Navarre and a Master in Corporate Social Responsibility. She was in charge of mining production for several years and worked as a manager of environment, safety and quality. At present, Pilar is MAGNA's Sustainable Development Director. The challenges ahead require reinventing mining and mineral processing, optimising the use of resources and reducing the environmental footprint. R&D is a key factor in order to achieve the objective of circular economy and carbon-neutral activities.
Anna Vedda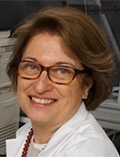 Anna Vedda is professor of experimental physics at the Department of Materials Science of the University of Milano-Bicocca. She serves as delegate of the University in the EIT Raw Materials community, and she is a member EIT-RM Education Committee. Her principal fields of research concern the optical properties of materials for medical applications and high energy physics experiments, as well as the optical and electrical properties of silicon dioxide-based materials for micro- and opto-electronics applications. She has a long-lasting experience in the coordination of education projects aimed at increasing the interest of young students towards materials research and materials applications, with particular focus on sustainability issues.
Zdenka Babicova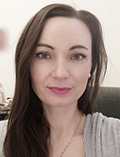 Zdenka Babicova studied geology at the Faculty of Mining, Ecology, Process Control and Geotechnologies at the Technical University in Košice (TUKE), Slovakia. Her research was oriented in the field of mineralogy and petrography. Since 2018, she has been working as the curator of Geoscience Exposition at TUKE. She also works as a teacher of mineralogy. She is involved in the promotion of studies among faculty, and she actively participates as a researcher, especially in educational projects focused on raw materials. She has experience with organising workshops for pupils and students of primary and secondary schools, creating various activities to make geology more popular. She is participating in the creation of a geopark in Eastern Slovakia.
Mario Molokac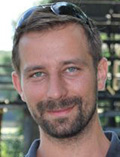 Mario Molokac works as a teacher at the Department of Geo and Mining Tourism (Faculty of Mining, Ecology, Process Control and Geotechnologies) at the Technical University of Košice. His research in geotourism is focused on geoparks from their preparation, through their implementation to management and promotion to the general public. He realises his research activities within the intentions of mining history and historical geography. Based on archive documents, he creates digital maps and 3D models of historical mining locations and mining phenomena using PC techniques. He is a member of the Interdepartmental Commission of the Network of Geoparks of Slovak Republic.
Sofia Barbosa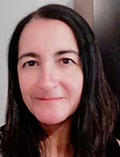 Sofia Barbosa is as PhD Geological Engineer with more than 20 years of experience in mine closure projects. In the past, working in the mining sector (in a government company), she had more than 12 years of experience as chief coordinator of more than twenty different EU founding projects for several old mining environmental remediation, reclamation and rehabilitation works (characterisation studies, monitoring, engineering design and work fields). Between 2002 and 2013, she was an invited Professor at FCT-NOVA. Since 2014 is a full-time Professor being responsible for "Economic Geology", "Mineral Resources to Circular Economy", "Groundwater Modelling", "Geophysics" (partially) and "Data Processing and Statistical Analysis".
Task partners and collaborators:
Susana Bieberach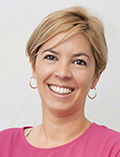 Susana started her career as a journalist at The Washington Times and specialised in marketing magazines. Currently, she is the Communications and CSR manager of Geoalcali, a subsidiary of Highfield Resources. She has promoted initiatives to improve community engagement based on innovative participation methods. She is currently involved in several regional educational initiatives in partnership with the government of Navarra, the mining industry, and other Spanish institutions. One of these projects is the exhibition Essential Minerals for a Sustainable Future in which society has the opportunity to learn about the Sustainable Development Goals and how they relate to the mineral resource industry, as well as raise awareness in the professions linked to the sector with special emphasis on women empowerment.
Kateřina Zachovalová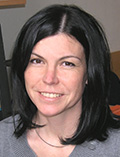 Kateřina Zachovalová holds a post-graduation degree in geology. She has experience in project management and worked for the Czech Mining Association, where she managed promotional and activities addressed to increase social acceptance related to the mineral resources sector. Currently, she is a department bursar and project manager at the Department of Geological Science, Masaryk University. She is focusing on educational and social acceptance projects.
Bárbara Gómez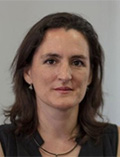 Bárbara is an entrepreneur with a consultant profile with more than 20 years' experience. General Manager in AYMA Mining Solutions, she coordinates work teams to solve the projects AYMA is involved in, also participating in the technical area due to her background as a Mining Engineer. After having founded the company focused on mining consultancy, she has opened the activity of the company to other fields such as BIM modelling, or Sustainable Development Goals consultancy. Bárbara is also founder and president of the board of Toro Mining Consultants, a consortium of 5 mining consultancy companies focused in Latam. She has also worked as a consultant for the main mining projects in Southwest Spain (Las Cruces, Los Frailes, MATSA), often as part of a multicultural and multi-national team.